'Silos and Symphonies'
with the Adelaide Symphony Orchestra
Over the last few months our instrumental music students had the opportunity to work with composer Julian Ferraretto & musician Robert Taylor on a project with the Adelaide Symphony Orchestra (ASO). This year, the 'Silos and Symphonies' project was to create a new piece of music for the ASO which would be recorded and shared as part of National Reconciliation Week.
For some of our students, this was the first time they had heard the story of Ngurunderi. Hearing cultural stories, being told from the heart by Robert, in our classroom, built on the land of the First Peoples of the Murray and Mallee, was a moving experience. Our students listened, keen to learn from Robert. They gained a deeper understanding of the important connections that exist between the river, land, sky and identity. As they listened, they also imagined what sounds and music might accompany the stories they heard.
As Robert shared the story, students imagined themselves at the locations he was telling us about. They have their own memories of meeting with family and friends by the river, sports, recreation, the river is so important to our community. The sounds they imagined were evident in the rhythms, melodies and soundscapes they created with their musical instruments. When students heard Julian's final composition, they recognised motifs they had played. The final piece was a collection of Robert's story and their stories woven into a musical celebration of our community.
Being able to attend an ASO rehearsal to hear our music being played by world-class musicians was an incredible opportunity for our students. Our students were amazed by the size of the orchestra and the magnitude of the sound.
After the first run through of our piece, our students clapped and acknowledged the beautiful musicianship and sensitive way the orchestra had played our composition. Luke, the conductor, and the ASO's musicians then turned to us and thanked us for contributing this 'beautiful piece of music' into the orchestra's repertoire. There aren't many students who can listen to a performance by the ASO and say, "I helped write that!"
At the end of the rehearsal there was time for us to meet the musicians that play our instruments. It was incredible to witness the ASO's musicians offering advice and inspiring BRSC's young musicians to continue their music journey. There was also time to meet the Production team that would film and record the music the following day.
We are so grateful to Julian, Robert, the ASO musicians and the ASO's Artistic, Marketing & Production teams for providing our students with this opportunity. For students to experience writing a piece of music to be played, not on an app, but by a world-class orchestra is amazing and one that will be remembered for a long time.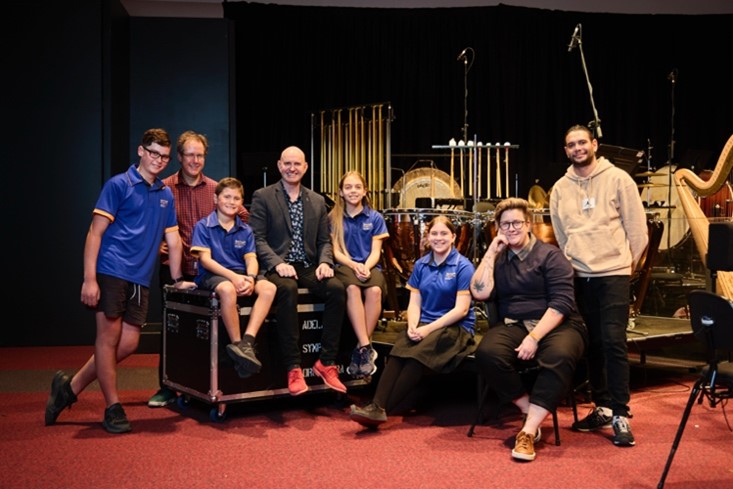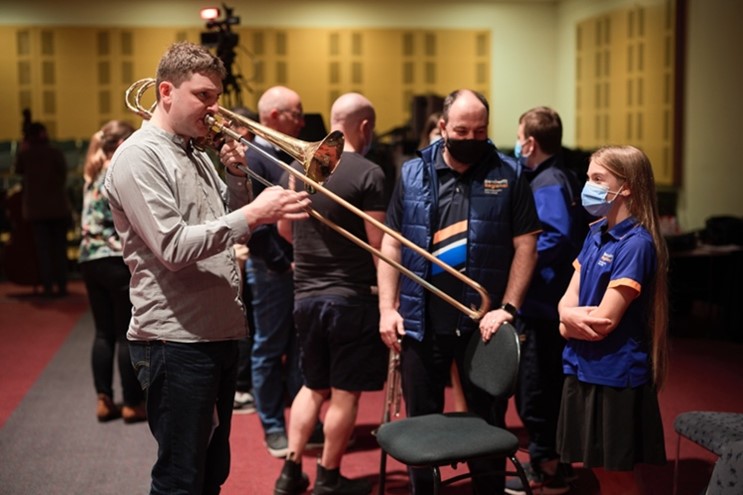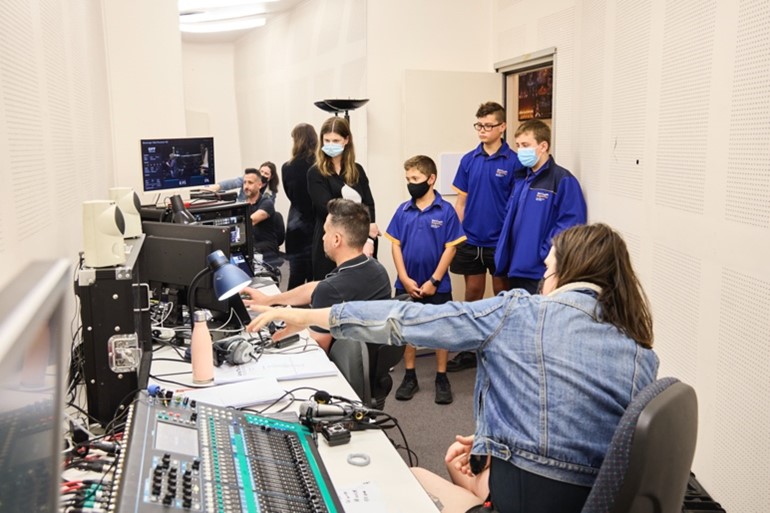 Photo credit: Claudio Raschella